Korat Museum
Korat Museum, formerly was a culturl hall, is under the suppervision of the Arts and Culture Center of Nakhon Ratchasima Rajabhat University. It is currently a learning center in the form of a museum that integrates various knowledge. The exhibitions are divided according to the era, starting from the origin of the Civilization Room that showcase Korat's civilization in the prehistoric era. The Dvaravati Room showcases evidence of ancient communities settled in Seme City roughly in the 12th century BE, a time when the influence of Buddhism and Brahmin spread this area. The Lopburi Room exhibits evidence of the time when Khmer culture spread its influence on the Isan region, especially in Nakhon Ratchasima as reflected in variouse ancient stone castles, The Ayutthaya Room displays evidence of the extablishment of "Nakhon Ratchasima" city, which, at that time, was a secondary province protecting the invasion of Khmer, Lao and Yuan. The Rattanakosin Room depicts the life of the Korat people during the early Rattanakosin period. During that time, the courageous acts of Lady Mo, Na Thungsamrit was recognized. The Greater Isan Room gathers evidence of the era during the reign of King Rama V Rattakosin. Korat was classified as a Mounthon Thesaphiban, a city for strategic military. This was the era where the Bangkok culture was blended in. The Korat's Charm Room Exhibits the charm of korat including Korat boxing, Korat cat, Hangkrarok silk.
Ruen Pho Kong, Ruen Korat, (Korat Traditional House)
"Ruen Pho Kong, Ruen Korat, Nakhon Ratchasima Rajabhat University" was built in 2016 by the alumni of Nakhon Ratchasima Teacher Training School, Nakhon Ratchasima Teacher College, Nakhon Ratchasima Rajabhat Institute, and Nakhon Ratchasima Rajabhat University. The aim is to use Ruen Korat as a center of local Korat wisdom in various aspects. It is also perceived as aninheritance gift from alumni to the new generations, withgratitude to the educational institutes. As a role model of gratefulness and unity of alumni, regardless of how many years it has been since they graduated, they are always grateful for their institutes and teachers. In addition, in 2020 the alumni of the Diploma Education Class No. 5 from Nakhon Ratchasima Teacher College built an ancient rice barn in Ruen Korat to enhance the knowledge center for Korat people.
In 2018, Ruen Pho Kong, Ruen Korat, Nakhon Ratchasima Rajabhat University received a Royal award for conserving art architecture for institutes and public buildings from the Association of Siamese Architects under the Royal Patronage. In 2019, Ruen Korat also received an award for promoting and conserving historical wisdom in culture from the Ministry of Culture.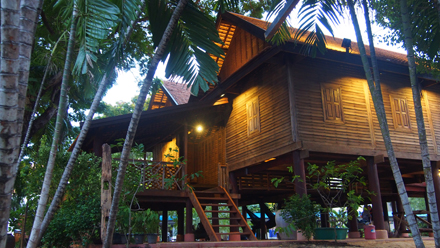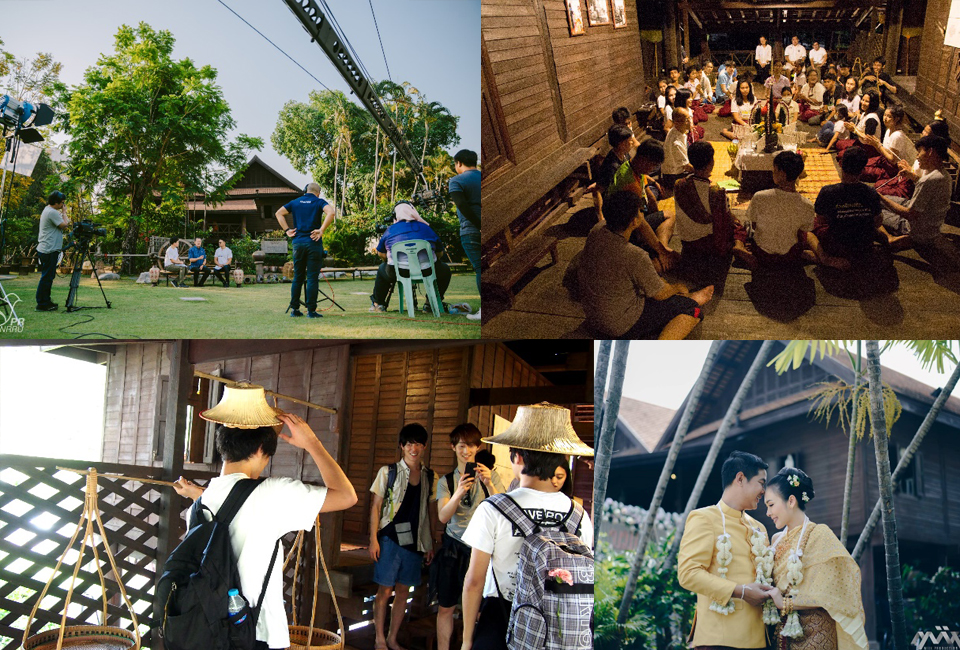 CONTACT DETAILS
Address

: Building 10 Arts and Culture Center of Nakhon Ratchasima Rajabhat University 340 Sura Narai Road, Nai Mueang, Mueang, Nakhon Ratchasima 30000
Telephone

: +66 4400 9009 ext. 1011
Operating day

: Monday - Sunday
Operating time

: 09.00 - 15.30